Our services
provide

the best care for you
We're here for you
Buying a house is probably one of the most expensive purchases you will ever make, but everyday people do just that without a second thought. They commit themselves to thousands of pounds of debt without expert help, and yet they wouldn't buy a second-hand car without taking along someone who knew a thing or two about cars.
It is a common mistake to think that the solicitor, mortgage advisor and estate agent will keep you straight and ensure you don't get into something you shouldn't.
However, the reality is very different; it is not for mortgage advisors or solicitors to decide whether the property you are buying is good value for money, whether it will have resale issues in the future, whether it will still be mortgagable in 10 years, if it will let out or sit empty or if it is going to meet your needs, their job is to be sure that in terms of the mortgage and actual transfer of the property that all the work is done within the confines of their regulators. If there is a problem, you will be responsible for giving them your instructions.; as the least qualified person in the process, you may not know what to do, which can lead to a collapsed purchase.
The estate agent is not on your side; the seller pays them to get the best possible price for their property and is often paid a percentage of whatever they manage to sell it for.
This is where we come in; our job is to help you get from start to finish with the best possible property at the lowest price. We are not trying to sell you our properties; we will assist you to find a property in a location of your choosing that matches your criteria, subject to your budget.
Property Finding Service
Whatever your style, whatever your budget… we can find it!
Mortgage
The first thing we need to do is find what your budget is. We need to know how much you can borrow and, more importantly, how much you are comfortable spending each month. We will introduce you to our associate mortgage advisors. They are independent and whole of market, which means they are not restricted to a single lender or a small panel of lenders: they can shop around to ensure you have the best mortgage to suit your needs.
Property Searches
Once you know how much you have to spend on a property, we can commence your property searches. You will be allocated a Property Consultant who will take your criteria to establish your needs. They will undertake desktop research to identify the best available properties for your budget and send over comprehensive written reports for carefully selected properties. The report includes information about why the property is being sold, anything which may hinder the purchase, any observations we make from the photographs available or from maps and street views in the surrounding areas, the makeup of people who live there, the typical employment of the local area, crime stats, school results, shopping, nuisances, flood risks, travel etc.
Viewings
If you like what we sent you, you can choose which properties you want us to view. We will put our feet on the ground and ensure that the property lives up to the research. No matter how well someone looks after a house, they can't make their neighbours do the same. If we arrive to find the house is lovely but the neighbour's drive is a scrap yard, we will let you know. Estate agents are also experts at taking photos from the best angles and presenting properties in the best light; we have visited many properties where the reality doesn't compare to the images in the estate agent listing. Conversely, we also find some properties which haven't been represented very well by the agents and are better in real life.
You will have real-time photographs of every room in the house from every angle, and views all around the outside, including the street and the neighbouring properties, and if it is awful, we will tell you! We will also send you DVD footage to understand the flow of the property and get a feel for the area's atmosphere. Negotiations
As soon as you find a property you wish to proceed with, we will make the necessary calls to the agents and put forward the offer on your behalf. When it comes to putting in the offer with the estate agents, we package it so that it gives them the confidence that the sale is going to complete. We are very successful in competing with offers from other parties, and quite often, it's not the highest offer that's successful, but the one that has the best chance of completing.
Purchase
Once the offer has been accepted, you can sit back and allow us to coordinate your purchase through to completion. This will leave you to get on with your daily life whilst the process is managed for you in the background.
Letting
On completion, if you are letting your house out, we will arrange for the keys to be collected by our associate letting agents, and they will then take over your property from that point. If you are moving in, we will liaise with the agents to arrange for you to collect your keys.
Post Sales Service
At Forces Homes, our job doesn't just finish when you have the keys to your house; if you have questions once you have completed, we are always on hand to give advice where we can. If you have any questions or problems with your house or mortgage, we are always just a call away to ask for advice.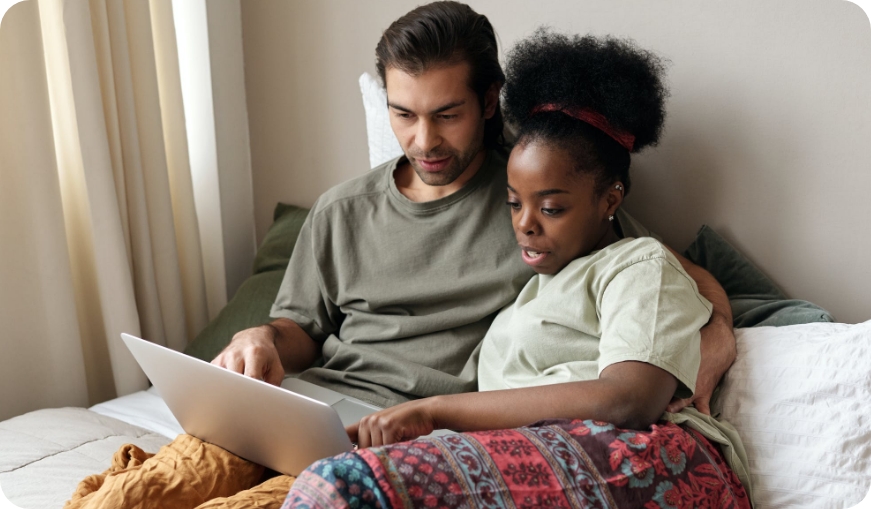 FAQs
Read frequently asked questions below
We Cover The Whole of the UK for our Purchase Management Service. For our full Property Finding Service or Property Search Services, we cover England, Scotland & Wales.
Buying a home is probably the most expensive purchase you are ever going to make and yet buyers routinely embark on this perilous journey without any expert assistance, and yet would not think twice about engaging an estate agent to sell their home.
Estate agents are contracted to the seller, they do not have any responsibility to the buyer, they are simply engaged to secure the highest offer possible for the property. They are also not compelled to give you any negative information about the property, such as whether it is mortgagable or whether you would potentially have any issues with future resale. We provide expert guidance throughout the purchase to reduce the risk of a failed transaction and the associated costs that come with it or worst still completing on the purchase of a property that you may struggle to sell in the future.
Indeed, you will often save time and money, not just during the purchase, but with our help not even viewing properties that would likely have issues that would hinder a purchase or resale.
You need more than just a mortgage to complete a purchase, this is just one element of a complex process. With our associate mortgage advisor and solicitors we provide a comprehensive end to end buying service, with everything you need to complete a purchase, coordinating the entire purchase process.
Yes, we can facilitate the purchase of both new builds and established properties.
Yes, as well as serving personnel, we can assist veterans, reserves, and civil servants.
How long is a piece of string? This is very difficult to answer, there are just so many variables. Our quickest purchase was just under 3 weeks for a repossessed property, and our longest purchase was 18 months due to a serious problem on the seller's side, but with perseverance, we got there. You will never know at the start of a purchase just what challenges you are going to encounter, however a good average is 12 - 16 weeks from an offer being accepted.
Once you are in the purchase, is there a chain (is the seller buying another property and is the seller of that property buying another property and so on), the bigger the chain the longer it will take.
The mortgage application can take from a week to several weeks, depending on whether they are satisfied with the information about the borrower and satisfied that the property is suitable security for the mortgage. And there are often backlogs with mortgage applications which can be challenging.
You will also need a survey and there may be observations which need to be actioned from the survey report. Then there is the conveyancing, how proactive the vendors are to supply the documents needed to start work, how quickly the vendor's solicitors deal with the sale and then respond to enquiries resulting from the documents.
Purchasing a property is a process, this is not something you need to know before you get started. We will take you through step by step and often the location is dictated by your affordability.
Negotiating an offer is a skill, a skill we have honed over many years. Understanding the threat from competition and knowing what to offer in the current market that first and foremost obtains the best purchase price possible for our clients and also satisfies the vendor to reduce the risk of gazumping once purchase costs have been incurred.
We ask you to confirm the maximum you would be willing to pay so we know what your constraints are, we then fully prepare the offer to pitch it in a way that gives the estate agent confidence to recommend our clients over other offers. Estate agents prefer to recommend us as the best offer because they know we understand the industry and are more likely to get their sale over the completion line. We are not always putting forward the highest offer but we are often the best offer on the table that inspires the vendor's confidence. Put simply unless we are competing with a cash buyer we win far more than we lose!
We charge an all-inclusive fee for an all-inclusive service, which includes everything you need to complete a standard purchase. It covers our services, to assist in the property finding stage, and researching the properties, if you are on the full service we undertake the viewings or booking viewings if you are viewing yourself, managing the purchase through to legal completion and it also covers the external costs for your mortgage advisor, survey, solicitor, legal disbursements etc.
The fees vary according to which service you are on and the purchase price, as the external costs vary according to the value of the property. You will receive an agreement detailing what the costs will be before you commit to our service.
If you apply for an information pack here, you will receive a fee scale with the service information.
If you apply for an information pack you will receive a link to a form to fill in. Once this has been submitted, we can book you an appointment with an independent mortgage advisor to discuss your mortgage options.